[agg-ad id="14519″ align="left"][agg-ad id="15486″ align="center"]
In 1962 the first video game, Spacewar!, was invented by a man: Steve Russell. In my research, I couldn't find any female name in the game world with such level of importance – whether a prominent player or a champion in the hall of fame. Today, however, female players are quickly gaining ground in the gaming world, especially in Southeast Asia.
It's not just players you should look out for. There are developers, animators, designers, and VR specialists. The gaming community, internally and externally, is now a wonderful mix of people from different walks of life. Asian women, in particular, are blazing a trail in this world and have begun making a name for themselves in their respective fields.
E-Sports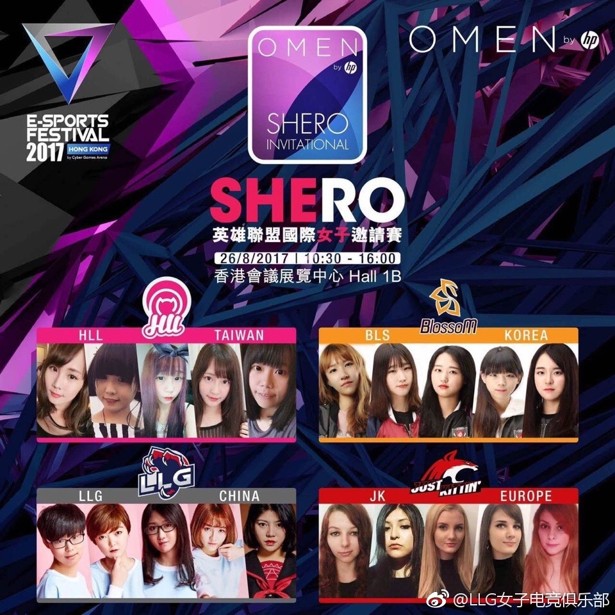 The world's first all-female eSports event, The Shero Invitational, was held at the Hong Kong Computer and Communications Festival in August this year. It was a global event with visitors and competitors coming from as far away as Europe. The main competition revolved around the League of Legends tournament and renowned female gamers such as the champions, Panda Cute.
Panda Cute was founded in 2016 with captain 'Deer' Chan Ka-ching, members 'Dream' Shek Hoi-yee, 'Rispy' Lau Lai, 'Momo' Mo Tsz-ching, and  'Godlai' Lily Yim Nga, as well as their coach, 'Kane' Li Chi-Hung. Not only did they win the Shero Invitational, they also won the HKXP championship and the 5v5 League of Legends Tournament in 2016.
Other teams to watch out for are LLG and NTG from Shanghai, HLL and Ahq from Taiwan, and Blossom and IM Athena from Korea. Being an all-girls team in the eSports world was unprecedented a decade ago, even though there were female gamers around the world.
Because of Asia's embrace of innovative technologies more women than ever are making careers in eSports. However, there are still battles to be won before we get the recognition we deserve as equals in the gaming arena.
Former professional gamer Li 'ViVi' Wei faced many difficulties of her own – even though she is the first woman to ever compete in the World Cyber Arena. When the organizers tried to throw her out of the competition, she pointed out that the rules did not specify that female players were not allowed to compete. In the end, Li Wei and her team won the competition in the "Crossfire" category.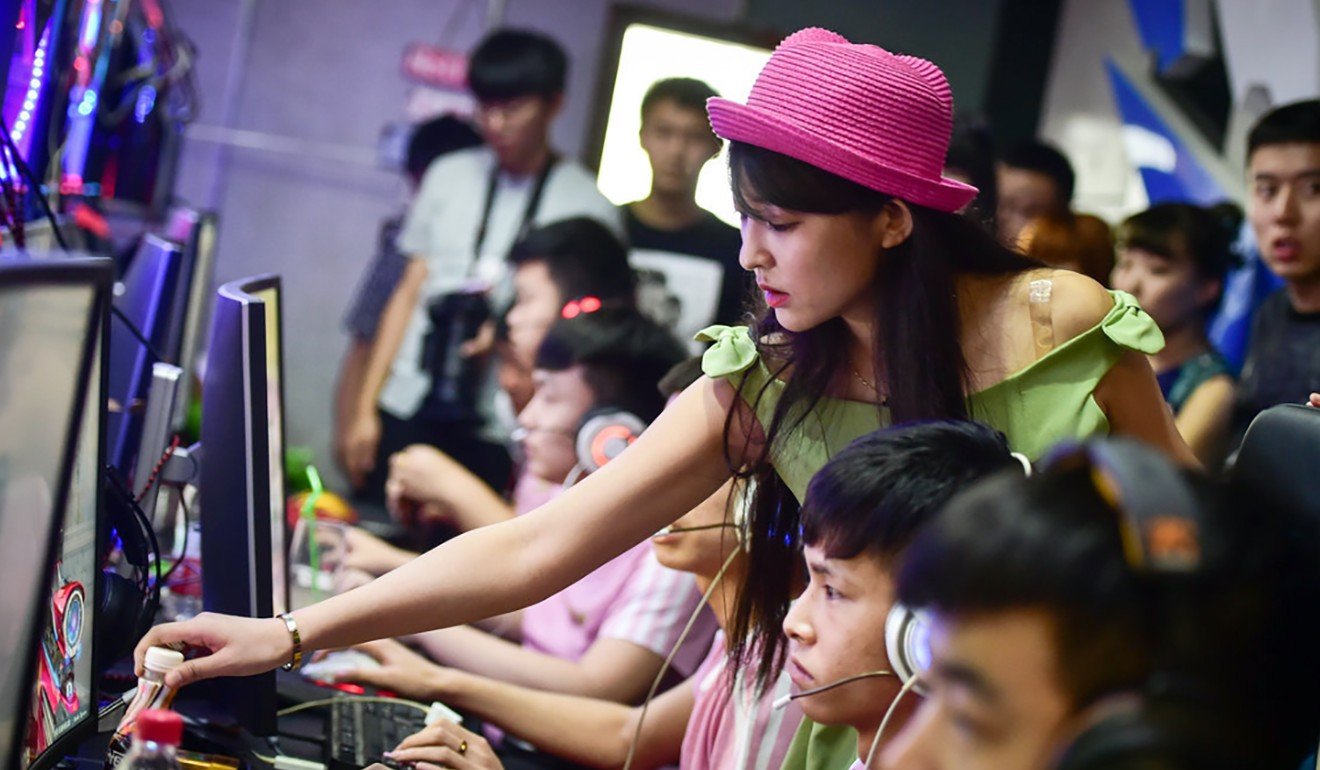 She's not alone in facing prejudice and discrimination. Many professional female gamers still struggle to prove themselves and male counterparts often baselessly accuse them of using their looks, rather than skills, to market themselves. However, no one can say that these girls did not do their best in and out of the gaming ring. Currently, Li Wei is working on recruiting as many female and male gamers and training them under the ViVi name.
With online gaming both men and women can now play on an equal field, however, on a spectator level, mixing genders still often invites criticism. Even on game servers, women face challenges such as doxing, verbal harassment, and more. Luckily, there are more than a few supporters who help turn these issues into white noise helping female gamers feel empowered to play whenever they want, wherever they want.
Game Developers
Besides playing video games, women are also contributing a lot to the gaming community behind the scenes. However, there is a significant gender gap in the field. Still, it's not stopping pioneers and mavericks from creating games and helping their teams build the best virtual experiences.
Edi Torres, a creative director for Mixed Realms drew public attention when it was announced that she helped conceptualize the company's virtual reality game, Sairento VR based on the RPG action and swordplay genre. Edi's main job was to help the team develop the story from start to finish. Although it was a collaborative effort, it was enough to merit fine words from Mixed Realms CEO, Aldric Chang, who said the Torres played an integral role in the game's development.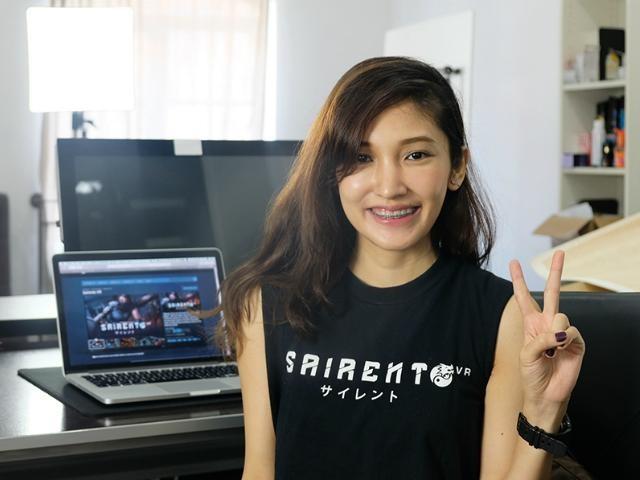 Some nautical miles from Edi's Singapore headquarters, many of the most prominent female developers reside in the gaming capital of Asia—Japan. One of the most popular games in the world was actually developed by two renowned female developers in Asia.
Animal Crossing: Happy Home Designer was created by Aya Kyogoku and Risa Tabata. The amazing thing about these women's experience is that they did not feel the gender gap as much as others have. Some think it's because they are seniors in the field and have already made their mark in the gaming industry. Not many can see them in the light of Hideo Kojima or Satoshi Tajiri, but they are exceptional nonetheless.
Girls who develop games still face stigma, especially with issues such as Gamergate popping up here and there. The good thing to know is that women are not just fighting back with growing media and social profiles. They're doing it by continuing to develop games they—and, hopefully, others regardless of gender—want to play.
Game Design
It's difficult to find game designers because they mostly work in the dark and you can only see their names once you finish the final stage of a game when the credits roll in. Fortunately, the internet is recognizing the worth of the people behind the games—not just women; everyone.
Holly Liu, for example, used to be a designer for the game Kingdoms of Camelot. She made a career out of gaming by building Kabam, a mobile game development company, with her co-founders. At present, Kabam is handling game development for franchises like Fast and the Furious and Marvel.
Being a powerful force in the industry and not having to prove yourself is one of the successes that most women in gaming want. Women like Holly Liu don't have to answer to anybody but themselves. All they do is create a stellar, highly downloadable game, and just go on with their daily lives – not because she's a woman, but because she is a businessperson.
Conclusion
Like with any other industry, gaming is fairly new and rife with the same constraints that have limited women for centuries. Not enough female players. Not enough good designers. Not enough skilled programmers. Well, the world is changing, and fast. Little girls are told to be who they want to be and the world is setting the stage for them to grow up into whoever they want to be. Whether it's an eSports player, a game developer, a game designer, or even a writer.
[agg-ad id="14519″ align="left"][agg-ad id="15486″ align="center"]